---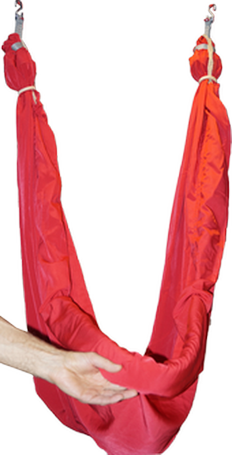 The padded edge of the suspension systems is useful for a variety of applications and yoga postures.
It provides good support in backbends and inversions.
The solid, soft and flexible fabric is pleasent to the body.
It is shaped like a hammock. With handles on 3 levels it supports creative movement and relaxation.
---
New: with a » Supporting rope in the edge (optional) the
Mandaran can be used as a hanging chair.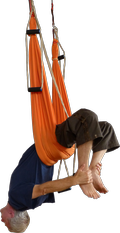 By our »Newsletter we send information about
Application, material and special features, as well as
current events to try the suspension systems
seminars with instructions in various cities.